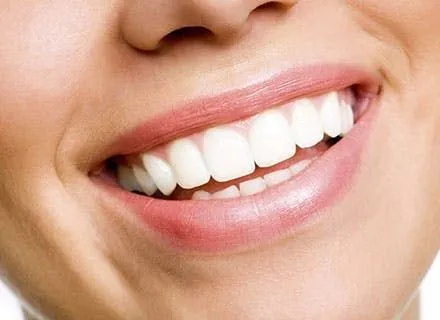 We know that a bright smile makes us all feel better inside and out! At iSmile Dental Roswell, Dr. Alpert is committed to giving you that smile you've wanted for so long. In as little as 45 minutes, your smile can be made up to eight shades brighter with the use of Zoom Whitening. Zoom Whitening is a quick and painless procedure, giving you that peace of mind when you show off your smile, safe in the knowledge that your smile beams your confident nature to all and sundry.
How It Works
Zoom Whitening is a procedure we do in-office where our qualified cosmetic dentist administers the treatment. What's the difference between this and home whitening kits? While Home whitening kits can have varying degrees of results (and complications), you know you'll have the best treatment when using Zoom. All it takes is three 15-minute treatments to improve the quality of your smile. The light-activated gel and LED accelerator work together to break up the surface stains. It's painless, high-quality, does nothing to alter the structure of your teeth, and best of all, it's easy to schedule!
Safety
The process of Zoom Whitening is comfortable. Once the gel is applied, you may relax for 15 minutes while the treatment does its thing. You then repeat it twice more. Some people have noted a sensitive feeling in their teeth after finishing their treatment. This is nothing to be concerned about and we will happily send you home with anti-sensitivity toothpaste if you still have concerns.
Zoom Vs. Other At-Home Whitening Products
At-home treatments are numerous: whitening trays, paint-on whiteners, whitening toothpastes and mouthwashes, as well as whitening strips. While there are many, the results vary depending on how they are used. They can require different lengths of time to get the desired results. Zoom Whitening provides a great treatment with only one visit. We recommend you use an in-office treatment, but Dr. Alpert can recommend additional procedures in your teeth whitening regimen for the best results and to get that smile back to picture perfect.
Who Is It For?
Zoom Whitening is for anyone who wants to see an improvement in their smile. Although patients with yellow stained teeth will see the most dramatic results, patients that suffer gray staining from chemicals could see an improvement too. Important events like a wedding, a job interview, or photoshoot are ideal reasons to try Zoom.
Keeping Your Smile After Zoom
The treatment includes a touch-up kit, which we instruct you on how to correctly apply. To make the most of Zoom's effects, we may recommend additional products for you to use at home when you need it. To keep your teeth whiter for longer, we recommend you avoid foods that stain your teeth. Coffee, red wine, colas, and teas are common culprits. If you want to keep your white smile, it may be time to quit those tobacco products.
If you have always wanted a glowing smile and an improved outlook on life, book an appointment at iSmile Dental Roswell today to give you that radiant smile you know you deserve.