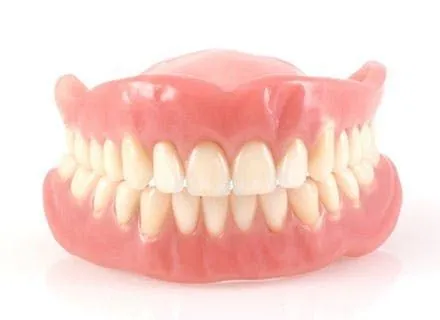 Dentures can seem like a pretty intimidating thing, maybe even scary. But this doesn't need to be the case at all! Understanding the different types of dentures we have can make you feel more comfortable. At iSmile Dental Roswell, we offer immediate, full, and partial dentures.
When Do You Need Dentures?
If your teeth are deemed bad, Dr. Alpert will recommend dentures, and this could be crumbling teeth, broken teeth, or infected as well as missing teeth. While we think of bad teeth as being unappealing aesthetically, we have to remember that if we have bad teeth, they can seriously impact our health, not to mention the fact that they can be incredibly painful. Not only are broken teeth difficult to keep clean, infections can begin due to the plaque buildup. And once this occurs, infections can spread to the other parts of your body. Infections of the tooth can be linked to bone deterioration, as well as more immediately life-threatening conditions like strokes and heart disease. In addition to this, they can impact your daily life by causing jaw issues like headaches and ear aches. You need to replace those bad teeth!
What To Expect
Dr. Alpert will make a cast of your mouth. in addition to this, she will take a full set of x-rays, this will help to provide the tooth placement in the dentures and the best size for you.
Your teeth then get pulled. You will be informed how to look after your mouth during the healing process according to the type of denture you are getting. The dentures are fitted into your mouth, and then checked they are comfortable and fit you. At this point, extra sizing is usually required. Dr. Alpert will take additional notes and your dentures will be re-sized. This is done by buffing away some of the material or adding extra. It's all dependent on your needs.
The Three Styles Of Dentures
Traditional Full: As the name suggests, this is a comprehensive set of dentures for the upper and lower parts of the mouth. These are fitted after all of your teeth are pulled and the gums have been given time to heal. This is usually the option Dr. Alpert will go down in cases of serious gum disease.
Immediate Full: These dentures are placed and fitted right after your teeth are pulled. This is a very popular method, especially for those patients who do not want to be without teeth for a prolonged period of time! It is worth noting that the healing time can be a little bit longer in this respect and more follow-up visits are required.
Partials: For those who have only a few missing teeth, this is the perfect option. Only the missing teeth have dentures fitted in a face that is gum-like in texture, and using a metal bracket, it is anchored to the remaining teeth.
Always remember to use denture products. Regular toothpaste will scratch and harm the denture! Allow some time for your new dentures to set, but once you are comfortable with them, not only will your confidence skyrocket, you might have a better appetite! And as you will have less infections, you will have less toxins in the body, meaning greater health! At iSmile Dental Roswell, we offer the range of dentures to improve your health and happiness.