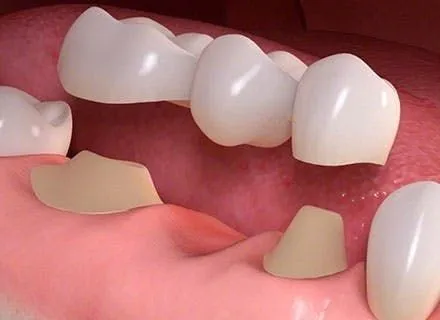 What Are Dental Bridges?
When you give consideration to the replacements for teeth, there are actually four types of dental bridges.
A bridge is a fixed device put on top of existing teeth or an implant. The bridge looks like natural teeth and serves the same functions. A traditional bridge will comprise of a fake tooth (or teeth) and are held in place with a crown. The crown is cemented onto the teeth that next to the missing tooth or teeth. A bridge can be used to replace any sort of tooth. Removal of the enamel next to the missing tooth is part of the process for the bridge to be placed and while this can take some time when you see what the outcome is you'll see that it's worth the wait! If you need a dental bridge, pay a visit to iSmile Dental Roswell today!
Other types of dental bridge include a cantilever bridge. This has a similar design to a regular bridge, but there is only supported on one side of the missing tooth instead of two. Because there's support on just the one side, this allows a bridge to be placed despite the fact there's only one tooth present.
There's also a Maryland bridge. This is held in place by porcelain or metal and doesn't rely on the surrounding teeth to hold it in place. This means that the procedure doesn't take as long to complete, although you have to give consideration to the fact that the bridge might not stay in place, especially when you compare two adjacent teeth. You also have to give thought to the fact that the bridge is used to replace molars that help you to chew. However, if you need a stable bridge, think about one that is reliant on implants. If there are a handful of teeth missing, this is usually the solution favored by our dentists. As one implant holds one tooth instead of the entire bridge, this enables extra support for missing teeth. But at the same time, your teeth still maintain a natural appearance.
What Are The Benefits?
A dental bridge has many benefits. If you feel that you've not been able to smile for some time because of damaged or missing teeth, a dental bridge can help so much. It also gives you the opportunity to eat and speak normally. As bridges allow you use of every part of your mouth, this reduces the pressure off the teeth you've been using more to eat with, giving the natural ones less chance of becoming damaged. By putting a bridge in, this stops the other teeth in your mouth from moving, which can cause spaces to form.
The Procedure
Please take note that placing a bridge can result in more than one visit to iSmile Dental Roswell, but the first is all about the teeth being prepared for the bridge. this means that an impression will be made and sent to a lab for the bridge to be made before coming back to our office. In the meantime, a temporary bridge is placed so your gums and exposed teeth are protected. But once the permanent bridge is put in place, you can treat them as you would your natural teeth, so soon afterward, you can eat normally and clean them.