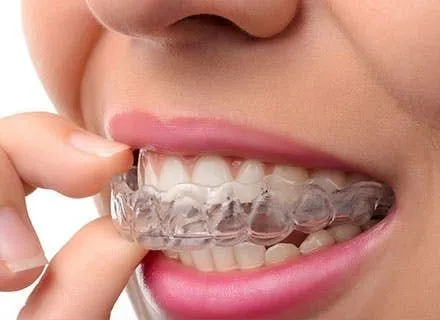 The Invisalign® treatment is one of our most popular. Why? As the appliance is clear plastic that is pretty much invisible, you get a beautiful smile without feeling like braces are being put on display. As such, Invisalign® is the perfect option for adults. Get in contact with iSmile Dental Roswell to set up a consultation with our orthodontist.
How Does Invisalign® Work?
The system of Invisalign® is made of custom-made aligner trays. The trays consisting of smooth plastic slowly begins to shift your teeth over time, and if the Invisalign® system is worn on a daily basis, your teeth will form to create a beautiful and radiant smile.
What Should You Expect During Treatment?
Upon your first visit with Dr. Alpert at our dental office, your exciting Invisalign® journey will begin. She will start by examining your mouth, teeth and gums to check if Invisalign® is a suitable option for you.
As soon as Invisalign® has been determined to be the best choice for your needs, Dr. Alpert will undertake x-rays, photographs, as well as impressions of your teeth to create a treatment plan specific to your needs. This will comprise of movements of your teeth throughout every stage of the treatment.
Far from being an uncomfortable experience, the aligners are very pleasant, as they do not cause any form of aggravation to your teeth or gums. By wearing your aligner trays for 20 hours every day, only removing them to eat meals and maintain oral hygiene, they will begin to work their magic by shifting your teeth into the perfect position.
Every two weeks you will get a new set of aligners as you go through the treatment plan, getting you closer to your ideal smile. As your treatment progresses, the routine visits with Dr. Alpert can make sure you have the best possible outcome.
Can Invisalign® Correct My Own Dental Issues?
Dr. Alpert can solve various types of dental issues using Invisalign® including:
Excess Spacing: Where there is too much space in between each tooth, resulting in a gap.
Overbite: Where the upper teeth are protruding further than the lower teeth.
Underbites: The result of the lower jaw being too far in front of the upper jaw.
Open Bite: When some of the bottom and top teeth do not meet completely when biting.
Crowding Issues: When there is not enough space for all of your teeth to fit within the mouth, causing displaced teeth and twisting.
Crossbite: When the upper and lower jaws do not line-up correctly, and some of the upper teeth end up touching the inside of the lower teeth.
What Are The Benefits Of Invisalign®?
Your teeth are straightened discreetly.
As opposed to fixed braces, you can remove the aligner whenever you like. You can eat any foods you want!
Invisalign® can treat wide-ranging dental issues.
It is a gateway to great oral health as they don't get in the way like normal braces.
Fewer office visits to check your treatments.
You get a radiant smile without your cheeks and gums getting the irritation associated with normal braces.
Before And After
Dr. Alpert can help with almost any case of crooked teeth. Please look at the before and after gallery to see the amazing results achieved by Dr. Alpert.
How Much Does Invisalign® Cost?
The cost depends on the treatment. As all of our Invisalign® treatments are personalized to the patient's unique dental issues and the length of time to get the treatment completed, this will determine the cost. This is discussed in great depth in iSmile Dental Roswell upon your first visit with Dr. Alpert.